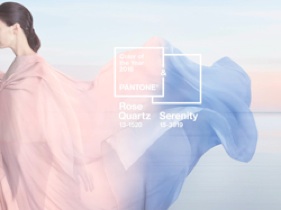 Double thumbs up endorsement go to Pantone for picking two colours;  colours that go together and; two colours that are make a bold statement in spite of their low saturation. That's a big order for any colour!
Ethereal, quietly joyful, sunny, sweet, feminine, flowy. Just some of the adjectives I think of when I see that image
I have always, always, always loved faded denim with baby pink tops. So this is an easy first outfit. Next, I keep seeing a minimalist coat in Rose Quartz with some Serentiy colour blocked sleeves, with a matching Serenity pencil skirt. Blue tapered dress pants with a ….
'kay, gotta go now… i have to draw …
k : )